Citizen news coverage of our protest in support of persecuted Baptist Principal Brian Coldwell at the Alberta Legislature today, Friday, October 21, 2016
The New Democratic Party (hardline socialist and no respector of democracy) has ordered all schools in Alberta to implement policies allowing homosexual clubs in their schools and private Christian schools were not allowed to opt out. Only Brian Coldwell and the two small independant Baptist schools that he leads has the courage to stand against this unjust edict by the pro-homosexual/anti-Christian socialists.

Homosexual clubs are not about preventing bullying they are a disingenuous ploy to bring about acceptance of homosexual behaviour and they are a mortal threat to the health and welfare of Alberta's children.
Here is where the homosexual "Gay/Straight Alliance began and this is what it degenerated into:
http://www.massresistance.org/docs/issues/fistgate/
Citizen journalist Doug Brinkman interviews us about our protest in front of the Alberta Legislature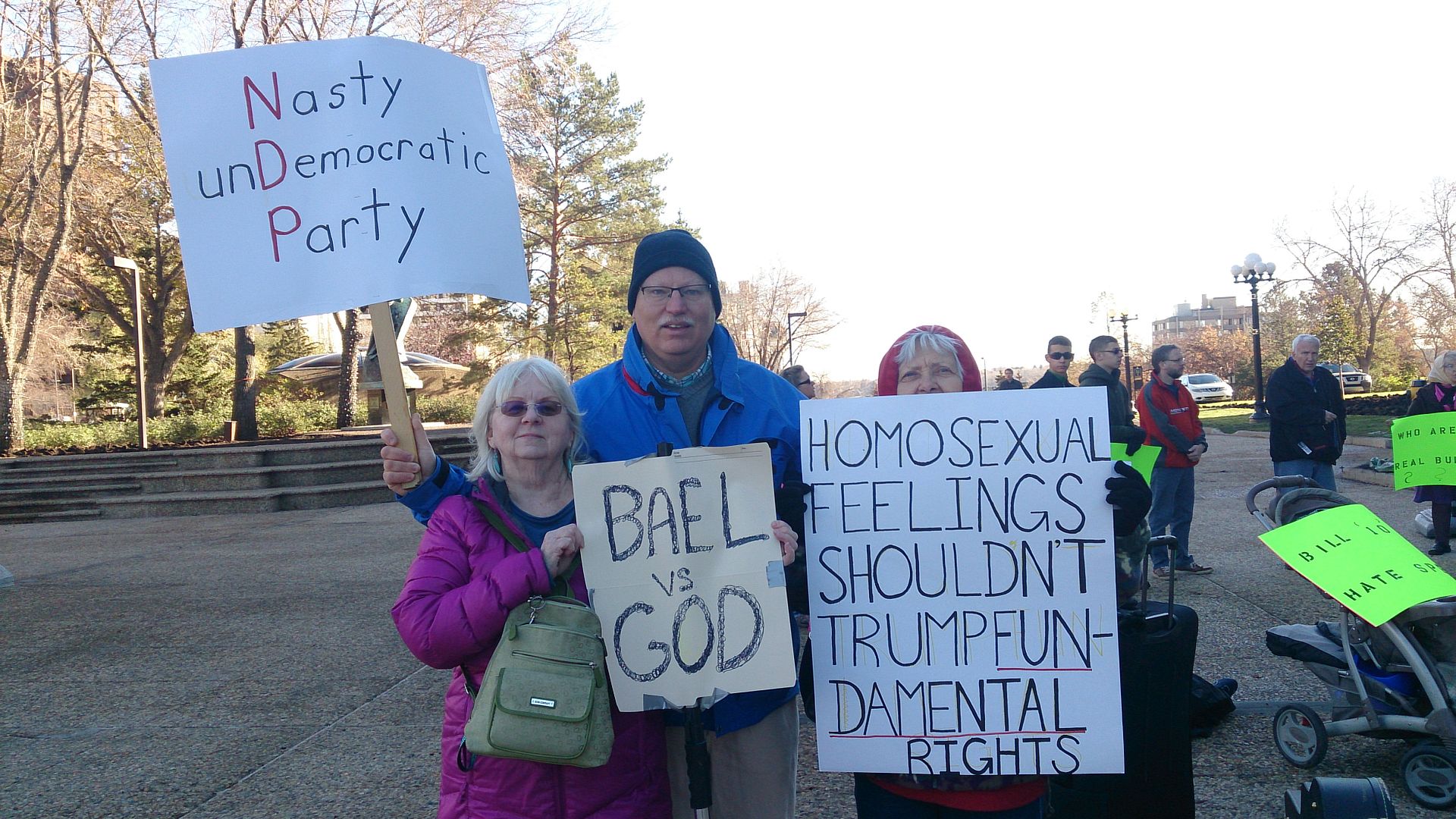 I am carrying the sign "Nasty Undemocratic Party," Margaret has the sign "Bael (sic) vs God, Mary has "Homosexual feelings shouldn't trump fundamental rights."
Brave souls standing in support of Pastor Brian Coldwell and against NDP pro-homosexual tyranny
Me and Renata standing in support of Pastor Brian Coldwell and against NDP perversion and tyranny
"The eyes of the Lord are in every place, Keeping watch on the evil and the good."

Proverbs 15:3