Justin Trudeau was a terrible choice as MP for Montreal's Papineau riding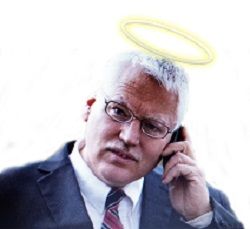 Bill Whatcott, the right choice for Member of Parliament for Papineau in 2019
Dear Friends,
I will be running in the upcoming Federal Election (Lord willing) against Justin Trudeau in the Papineau district of Montreal. I already have a campaign manager, a Chaplain, and $1000 in my campaign war chest.
I am looking at moving to Montreal next year to collect signatures and actively campaign. Just thought I would put this out there to see if any of my friends know of a spot in Montreal where I could set up my election headquarters?
Also if you would like to work on my campaign feel free to PM me.
In Christ's Service
Bill Whatcott
"

I charge you in the presence of God and of Christ Jesus, who is to judge the living and the dead, and by his appearing and his kingdom: preach the word; be ready in season and out of season; reprove, rebuke, and exhort, with complete patience and teaching.

"
2 Timothy 4:1,2