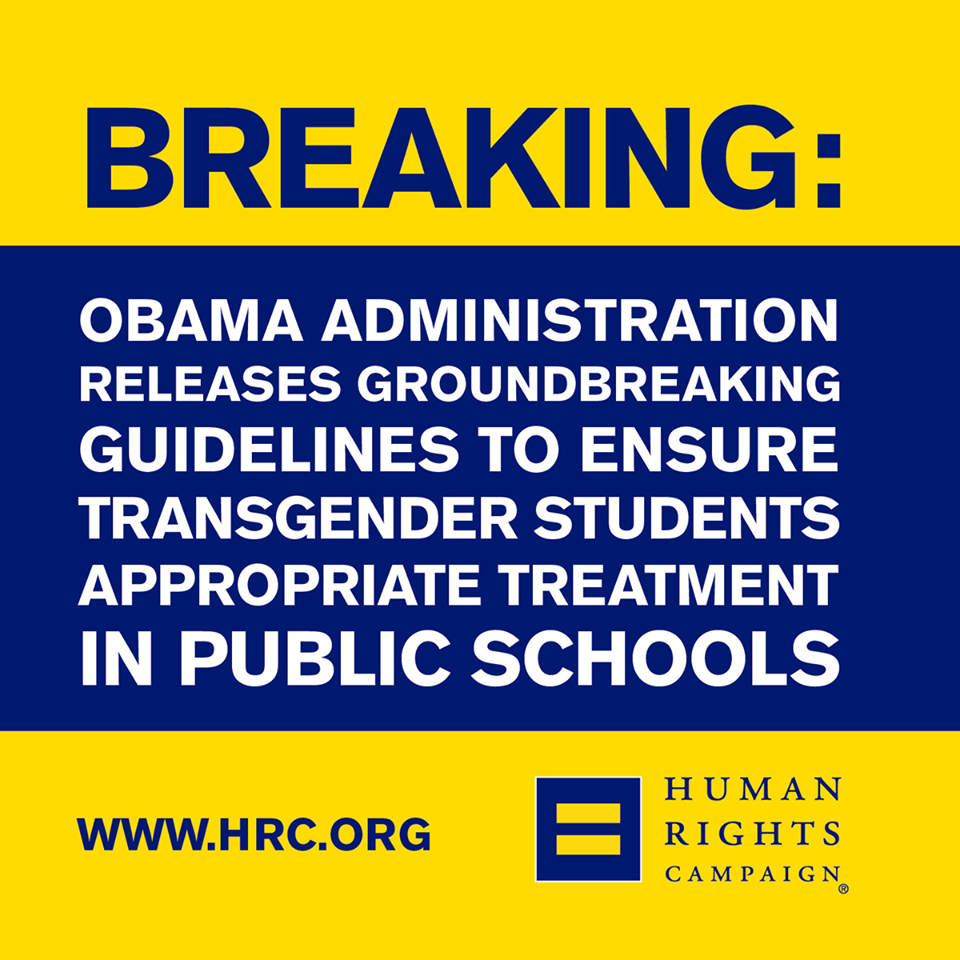 To read the pro-homosexual media's spin:
http://www.cnn.com/2016/05/12/politics/ ... istration/
The media would have you believe there is no safety issue with strange men being allowed in spaces that were traditionally reserved for biological women. The politically correct sneer is Christians who are speaking up on behalf of biological women are fear mongers and bigots.
Of course the little history we have shows this is untrue. Synthia Kavangah was a biological male who was serving a life sentence for murdering his homosexual lover. He was labelled a "heterosexual female" by so-called "psychiatric experts" during a human rights tribunal hearing in Ontario. The Canadian Human Rights Tribunal ordered Corrections Canada to put him in a female prison after he launched a complaint claiming he was transgender and discriminated against by not having his so-called sex change operation paid for by the taxpayer. The experiment in madness did not turn out well for the real women who were forced to do their time with Synthia. Mr. Synthia Kavanagh engaged in sexual activity using his penis with a number of the female inmates within days of his arrival at Joliet and on several occasions he terrorized and assaulted female inmates and correctional staff alike.
In Edmonton Prison for Women Synthia went on a one man rampage and caused $50,000 damage to the prison before police were brought in to bring him under control.
In another incident, a deaf woman was sexually assaulted by serial sex offender Chris Hambrook at a Toronto women's shelter after he showed up in a dress and was let in after claiming he was a transgender woman.
Left leaning biological women who were initially "gay friendly" and happy with having so-called "transgenders" in their bathrooms at the University of Toronto had a change of heart after they found themselves being filmed by some of the men in their bathrooms when they were changing and taking showers.
In Oregon a bunch of mothers and children were traumatized and called the police after a so-called transgender decided to sit in the change room with his penis exposed while mothers and girls were in his presence. The police told the distraught moms they couldn't do anything as the freak's right to be there superceded their right to be safe.
Aside from safety issues, there is a core issue of having the right to live one's life according to what is true. The government is forcing their citizens to live out a falsehood by accommodating so-called transgenderism. The truth is no one can change their gender. We are either born male or female and no amount of surgery, cross dressing, or fake hormones can change this reality. Trying to change one's gender is harmful and is not something that good people should countenance.
It is time to stand up and disobey our governments when they attempt to coerce us into accepting this falsehood. As a matter of strategy simply refusing to comply and getting ourselves fired from an increasing number of professions is probably a bad idea. The radical left is quite happy to fire Christians and other people who disagree with this radical agenda. Getting ourselves fired is a witness but the left dominated media really doesn't care if we are unjustly terminated from our livelihoods and politically and economically marginalized.
If there is enough men with moral clarity and courage left, active civil disobedience and forcing the perverts in government to back down is what is needed to deliver ourselves from this tyranny that is being imposed on us.
"We must obey God rather than men." Acts 5:29
In Christ's Service
Bill Whatcott