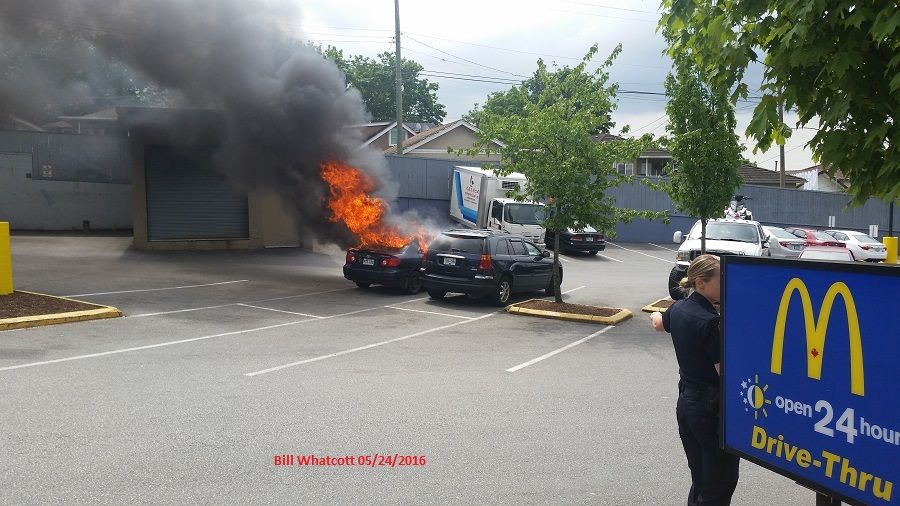 I went outside of the McDonald's and saw a car on fire and 2 female police officers on the scene.
While fires are a safety issue, nothing seemed too out of the ordinary as far as fires go.
As I took a picture of the burning car a man with a dog showed up.
Then things got scary. The man with the dog confronted the police officer with a knife. It appears he slashed his stomach.
The officer draws her firearm and orders the man to stop.
The man ignores the officer's orders and charges her with his knife, forcing her to shoot him.
The man quickly drops to the ground. The officer is yelling commands at him.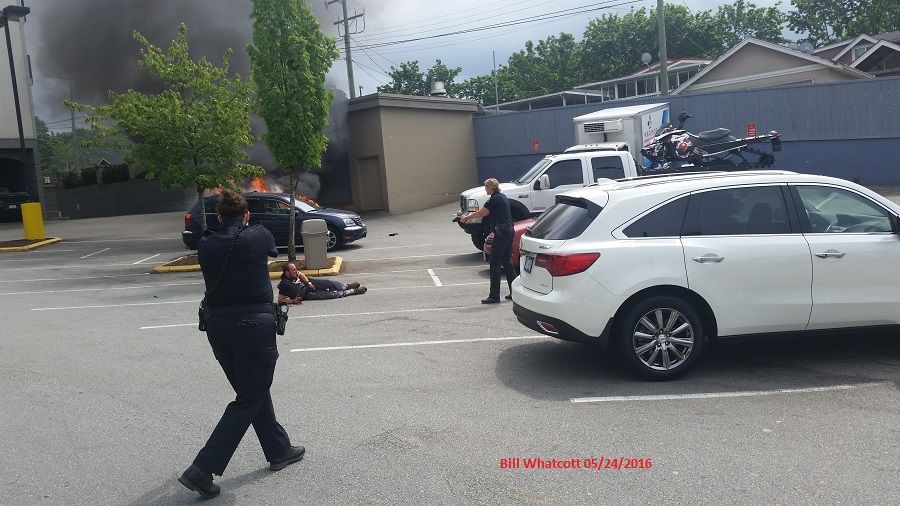 Officers keep a safe distance and continue pointing their firearms at subject.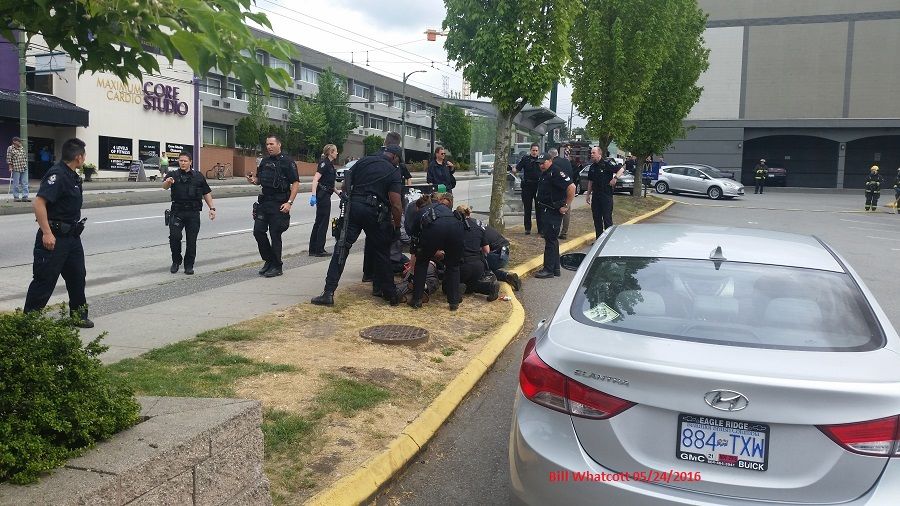 Multiple police and firefighters arrive on the scene. Police provide medical care to subject until paramedics arrive.
Visiting my dad in Vancouver. For certain Philippines has more God and less mental illness......
Anyways, please pray for the officer and subject involved. I found this was traumatic for me. How much worse for them......