Murderers and Canada's toothless justice system
Posted:
Thu Nov 24, 2016 2:01 am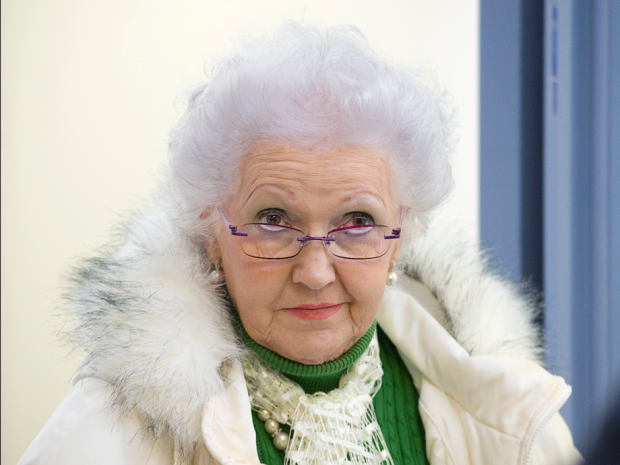 Melissa Ann Shepard, has 30 fraud convictions. She also has two dead husbands (one who led to a manslaughter conviction and the other suspicious but because he was cremated quickly can't be proven to be a murder.) Melissa has two other ex-husbands who were drugged and conned out of tens of thousands of dollars, and who were likely to be dead soon if the police and their families didn't intervene quickly. Now Melissa breaks her peace bond by being on a computer in a public library when she is not supposed to be on computers and she remains free anyways.
The interests of taxpaying and law abiding Canadians is not being served by our so-called justice system. Do ordinary Canadians really want child killer and seriel rapist Paul Bernado getting "married" and potentially sleeping with one of his groupies in a taxpayer supplied trailer on his prison's property? What happens if Paul decides to murder his new "wife" on their wedding night? Will someone in Correctional Service Canada (CSC) get fired for making such a patently stupid decision? Don't kid yourself, though CSC claims they are about safety and accountability, I will bet $100 Bernardo will be getting trailer visits with his groupie unless she gets cold feet and calls off their wedding.
In fact seeing as marriage means nothing to the federal government it is possible Paul is already sleeping with his groupie and our so-called privacy laws are preventing us from knowing anything about it. Yes, inmates have "privacy rights" and the only reason we even know about a fraction of the whackadoodle stuff that goes on in our correctional system is only because someone talks to the media in spite of the privacy regulations.
Was the public consulted when someone in CSC with alleged "expertise" decided to cascade multiple cop killer Gary Fitzgerald down to minimum security so he could walk away from his luxury resort? William Head Institution really is more resort than prison. The place has a wonderful view of the ocean and the inmates are in cottages, not cells. Inmates are free to walk around the property and there is no fence, so when one wishes to go AWOL they are able to just walk away. Did anyone in CSC get fired for deciding Fitzgerald could go to a minimum security resort, even though he had a history of violence and attempted prison escapes when he was in maximum security?
What about Kelly Ellard, the heartless murderer of Reena Virk? Were Canadian taxpayers consulted on whether we thought it was a good idea that she be allowed to sleep with a convicted gang banger who was out on parole and get pregnant when she is supposedly doing a life sentence for murder? What about the unborn child who was conceived by Ellard and her gangbanger boyfriend? When he/she is born "dad" will be in jail as he has since lost his parole and "mom" is a murderer. It is true Ellard will probably get out of prison when she is still young as she is guaranteed a "gender discount" for her crime. But still what sort of future is that for the child? Why isn't someone in CSC being fired for this act of incompetence?
Now we got the "Internet Black Widow" serving very little time in prison even though she is a repeat murderer and predator. Notwithstanding her age, Melissa Ann Shepard, along with the rest of the cases I cite here show clearly the Canadian Justice System fails abysmally in representing the interests of justice, the victims, or even basic community safety. In my world all of the above human degerates make perfect poster people for bringing back the death penalty. At least if the above degenerates were executed the victims could get on with their lives without being assaulted with whacky stories of their loved one's murderers getting knocked up, or getting sent to luxury resorts, or getting out altogether, when none of them are truly rehabiltated or have even truly paid a meaningful price for ending an innocent person's life.
Bill Whatcott
"

You shall not pervert justice.

"
Deuteronomy 16:19
81-year-old Nova Scotia 'Black Widow' must report romantic relationships under peace bond
The Canadian Press
November 23, 2016
http://news.nationalpost.com/news/canad ... antic-ties
HALIFAX — An 81-year-old woman who killed and poisoned her intimate partners has agreed to peace bond conditions that require her to report any new romantic relationships to police for the next two years.
Melissa Ann Shepard had originally been expected to sign the lengthy set of conditions on Oct. 31 in Dartmouth provincial court, but there have been several delays due to negotiations on the details of the bond.
Shepard — who is also known as the Internet Black Widow — used a walker in court Wednesday to stand and agree to 21 conditions negotiated between the Crown and Shepard's lawyer Mark Knox.
Under the bond conditions, she is required to report to police any potential relationship with a man and to report weekly to police by telephone or in person.
She is also to inform police of any changes to her appearance and provide them with fresh photographs.
The elderly woman was released from prison in March after serving a full sentence of just under three years for spiking newlywed husband Fred Weeks's coffee with tranquilizers in 2012.
She had initially challenged the conditions, but agreed to sign them after changes were made.
Crown attorney James Giacomantonio said outside court that the new conditions allow Shepard to come into contact with ex-offenders who are volunteers or residents of Adsum for Women housing, or participate in a group organized by the Elizabeth Fry Society.
In August, Shepard pleaded not guilty to violating previous imposed court conditions by allegedly using a computer at the Halifax Central Library.
Her trial on that charge has been scheduled for Feb. 1.
Giacomantonio said outside court that the peace bond conditions will continue for two years from Tuesday regardless of the outcome of the February hearing.
Shepard has a long criminal record that has extended across the continent.
In 1991, she was convicted of manslaughter and served two years of a six-year prison term after killing her husband Gordon Stewart on a deserted road near Halifax.
Stewart, from P.E.I., was heavily drugged when Shepard ran over him twice with a car.
Shortly after she was released from prison, she travelled to Florida and met Robert Friedrich at a Christian retreat. They married in Nova Scotia in 2000.
A year later, Friedrich's family noticed his health faltering. He had mysterious fainting spells and slurred speech and was in and out of hospitals.
In 2005, Shepard was sentenced to five years in prison for a slew of charges stemming from a relationship she had with another Florida man she met online.
She pleaded guilty to seven charges, including three counts of grand theft from a person 65 years or older, two counts of forgery and two counts of using a forged document.