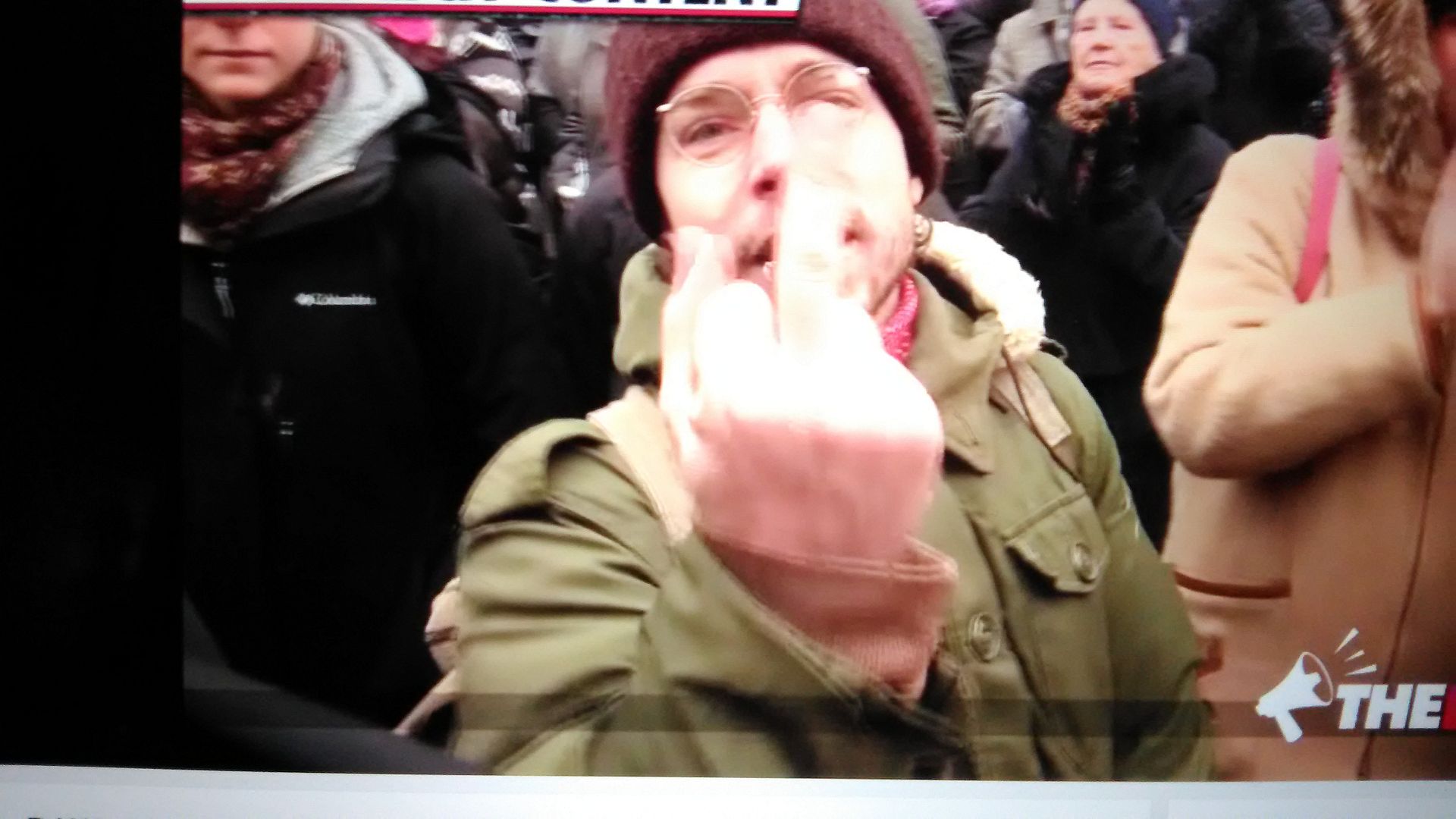 Leftist protester Jason Dion Bews just before he punches Rebel media reporter Sheila Gunn Reid in the face at the Edmonton Legislature's so-called Women's rally on Saturday, January 21, 2017.
If you know this man please call police. Ezra Levant is offering a $1000 reward for anyone with information that leads to his apprehension.

(The man has now been identified and charged with assault and uttering threats!)
Live video of the assault and the event organizers complicity in helping the allegedly male feminist get away.
A discouraging video of events leading up to the assault. Please note the vulgar language and unprofessional behaviour exhibited by "Award winning" Canadian Press reporter Jason Franson towards Rebel Media reporter Sheila Gunn Reid. Sun News (to their credit) terminated a young reporter who actually was less obnoxious towards Anderson Cooper than this guy is behaving to Sheila Gunn Reid. Conservative media outlets actually have higher jouurnalistic standards and ethics than their left wing counteroparts.