Bizarre. Ontario is the most indebted sub sovereign state in the world, with a population of 13.6 million and an accumulated provincial debt of over $300 billion. Even though they are heading towards insolvency they have found taxpayer dollars to spend on giving junkies free needles and now free abortion pills to any and all women who want to kill their children.
I also note that truly life saving medication, such as Insulin is not covered by the Ontario Health Insurance Plan. How did the people of Ontario allow such an abominable situation as this to arise in their province?
Bill Whatcott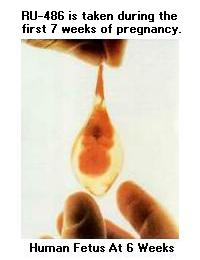 Ontario to cover cost of abortion pill starting Aug. 10
Provincial government had included plans to cover the cost of Mifegymiso in last spring's
Toronto Star
By VICTORIA GIBSON Staff Reporter
Thu., Aug. 3, 2017
https://www.thestar.com/news/queenspark ... ug-10.html
The abortion pill Mifegymiso will be dispensed for free to patients across the province starting Aug. 10, Ontario's Minister of the Status of Women said Thursday.
The drug, known internationally as RU-486, currently costs $300.
Eliminating the fee for the drug is "about fairness, it's about safety, and it's the right thing to do," Indira Naidoo-Harris told a news conference at the Women's Health in Women's Hands Community Health Centre in Toronto.
Ontario's Liberal government had included plans to cover the cost of the drug in last spring's budget.
Although the drug will now be dispensed without cost, patients will still need a prescription.
Mifegymiso is a combination of mifepristone and misoprostol, which block the production of progesterone and induce a miscarriage. It was approved by Health Canada in 2015 for women up to seven weeks pregnant, but access to it has been limited.
Health Canada has indicated that physicians can use their discretion when dispensing Mifegymiso.
Naidoo-Harris confirmed that the choice still lies with physicians, pharmacists and nurse practitioners about whether they prescribe and dispense the pill.
Earlier this year, New Brunswick became the first province to offer universal access to Mifegymiso.
The drug's Canadian distributor, Celopharma Inc., applied in January to the federal regulator to loosen the restrictions so that pharmacists could dispense Mifegymiso directly to women. It also asked to move the gestation period from seven to nine weeks.
Naidoo-Harris could not provide an update on Celopharma's case at the announcement Thursday morning.
Manitoba pledged to provide the drug free of charge two weeks ago, with Alberta starting its coverage last week. Manitoba's coverage has been criticized for its accessibility in rural communities, as it's only available at approved sites that already provide surgical abortions.
Quebec has pledged to cover the full cost of Mifegymiso by early fall.
The World Health Organization lists it as an essential medicine, and the drug has been hailed as more effective, accessible and private than surgical abortion options.
With files from Zoe McKnight and the Canadian Press